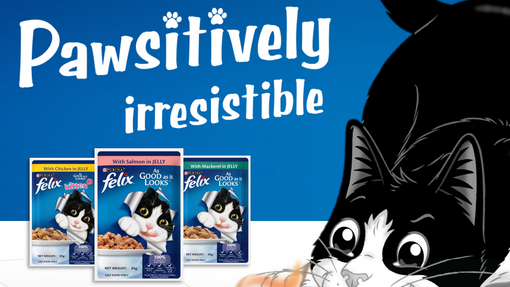 FELIX® Wet Cat Food
FELIX® As Good as it Looks™ is full of tender meaty pieces in a succulent jelly. So irresistible, he'll come up with a new trick every day to get his mischievous paws on it.

Clever Cats get FELIX®
The irresistibly tasty cat food for loveable, mischievous little rascals.
Available in a mouth-watering range of delectable flavours, textures and formats. Something for every kitten and cat, including tempting treats and meaty goodness.It's hardly surprising that cats love the Felix brand.
Discover the FELIX® range