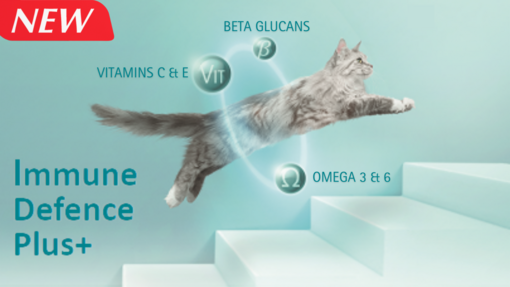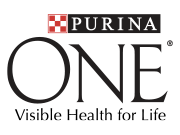 Discover the Purina ONE Range
New PURINA ONE® with Immune Defence Plus+
ALL NEW PURINA ONE® now with Immune Defence Plus+
PURINA ONE® with Immune Defence Plus+ contains a specially formulated blend of Vitamins C & E, Omega 3 & 6 and beta glucans, to help support your cat's natural defences from the inside out.
Developed by PURINA Vets and Nutritionists, PURINA ONE® Immune Defence Plus+ is made with 100% complete and balanced nutrition, and real meat as the #1 ingredient, because delicious taste combined with superior nutrition is at the heart of your cat's health and happiness.
Furthermore, all our recipes are made with no added artificial colours, flavours and preservatives without compromising on the delicious taste for your cat's palate.
Join the 3-Week Challenge today to see visible differences in your cat's health! ​
7 Day Transition Guide
We know some cats can be sensitive to the slightest changes in their diet, hence, to ease the transition from your cat's current food, we recommend a gradual approach by feeding a little less of the previous food and a little more of PURINA ONE® each day, over a period of 7-10 days until you're feeding PURINA ONE® exclusively.​
Discover the PURINA ONE® Range
Kittens are in a phase of intense growth and development. Their nutritional requirements are extremely demanding for this high growth rate. PURINA ONE® Healthy Kitten formula is specifically designed to answer the nutritional needs of kittens (from weaning to 12 months), pregnant and lactating cats.
There are many common health concerns that can impact an Indoor Cat. Hence, PURINA ONE® Indoor Advantage helps to address these concerns by supporting first line immune defence, healthy weight management through reduced calories, and controlling hairball formation.
The PURINA ONE® Adult range provides complete and balanced nutrition for the daily maintenance of adult cats with tasty formulas and crunchy kibble your Cat will love, helping to support their life long health.
Join our 3-Week Challenge today to see visible differences in your cat's health. Find out more about our 3-Week Challenge to discover the benefits of PURINA ONE®.