PURINA ONE® Wet Cat Food
PURINA ONE® Wet Cat Urinary Care with Chicken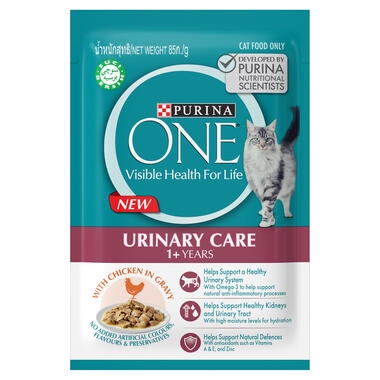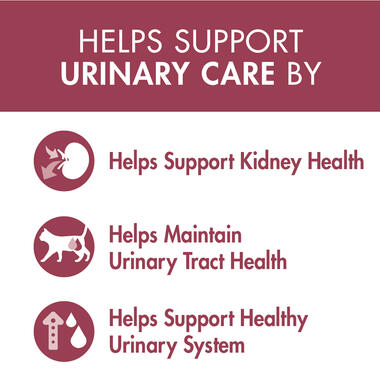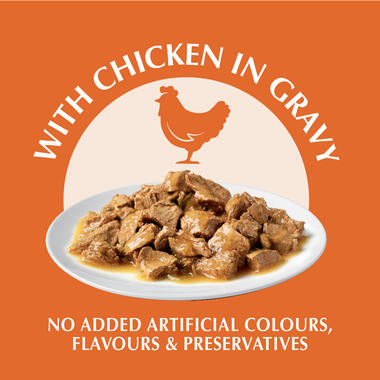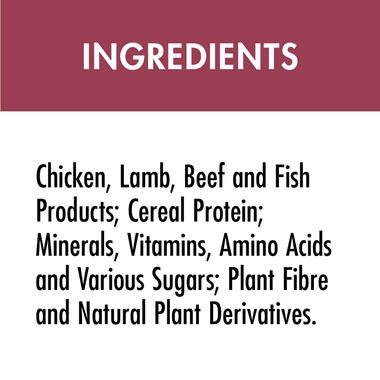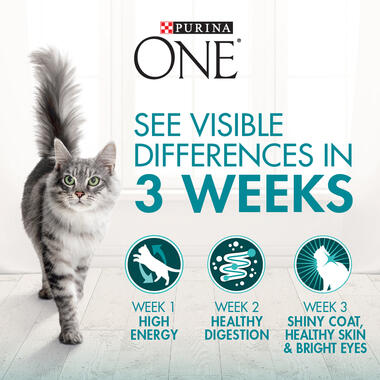 Helps support a healthy urinary system, with Omega-3 to help support natural anti-inflammatory processes
Helps support healthy kidneys and urinary tract, with high moisture levels for hydration
Helps support natural defences, with antioxidants such as Vitamins A & E, and Zinc
No added artificial colours, flavours and preservatives
Features
Helps support a healthy urinary system, with Omega-3 to help support natural anti-inflammatory processes
Helps support healthy kidneys and urinary tract, with high moisture levels for hydration
Helps support natural defences, with antioxidants such as Vitamins A & E, and Zinc
No added artificial colours, flavours and preservatives
PURINA ONE® Wet Cat Urinary Care with Chicken has been specially formulated to help support cats' kidney and urinary tract health.
Developed by PURINA Vets and Nutritionists, PURINA ONE® Wet Cat Urinary Care with Chicken is made with 100% complete and balanced nutrition and contains all the key nutrients your cat needs to help support their lifelong health. This recipe is made with real chicken, because delicious taste combined with superior nutrition is at the heart of your cat's health and happiness.
Feeding PURINA ONE® Dry and Wet Cat food daily can help support your cat's 6 visible signs of health; body condition, digestion, skin/coat/eyes, immune system, dental health, and bone & joint health.
Ingredients
Chicken frame
Wheat gluten
Beef liver
Amino acid
Minerals and vitamins
Poultry meal
Chicken meat
Thickeners
Sardine
Salmon
Poultry oil
Sugars
Fish oil
Non artificial colours.
Nutritional Information
Crude Protein (Min) 12.5%
Crude Fat (Min) 3.0%
Moisture (Max) 82%
Crude Fibre (Max) 0.55%
Energy 80 kcal / 100g
Wet Food
You may also like...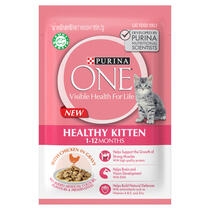 PURINA ONE® Wet Healthy Kitten with Chicken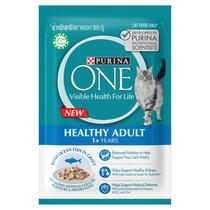 PURINA ONE® Wet Cat Healthy Adult with Ocean Fish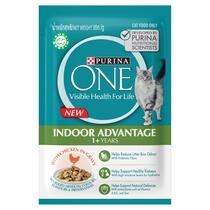 PURINA ONE® Wet Cat Indoor Advantage with Chicken