Wet kitten food
At Purina, we know that kittens require special diets to ensure they grow into healthy and happy adult cats, that's why we've created a range of wet kitten food diets to support their growing needs!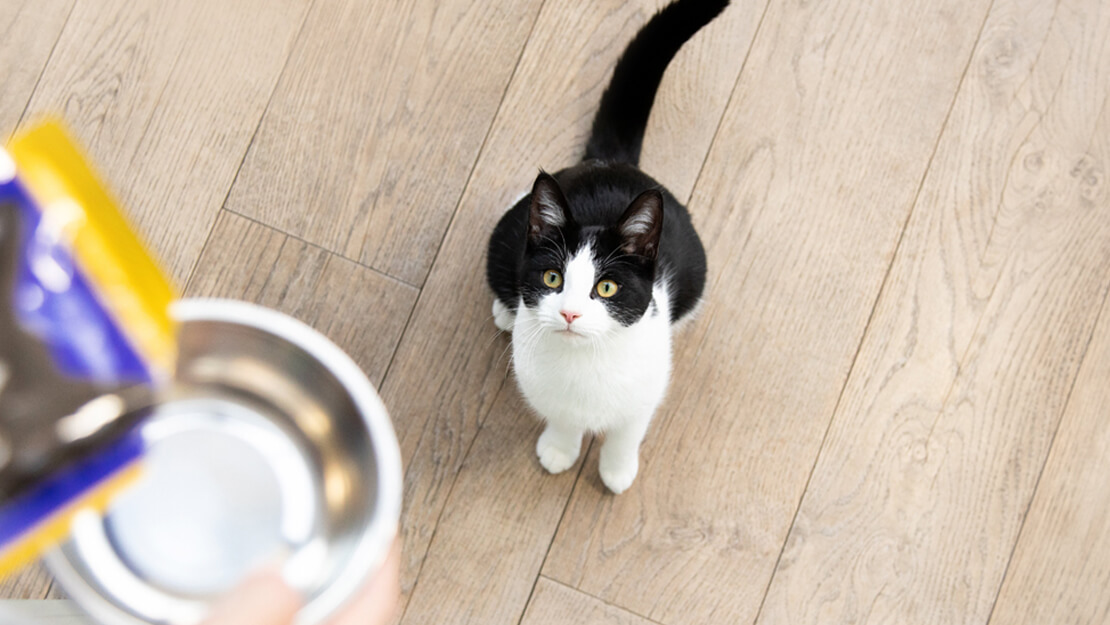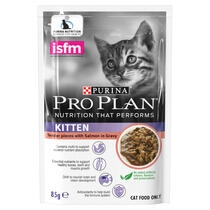 PRO PLAN® Kitten Tender Pieces with Salmon in Gravy – Wet Cat Food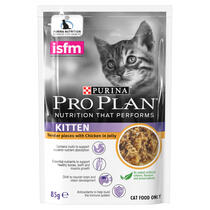 PRO PLAN® Kitten Tender Pieces with Chicken in Jelly Wet Cat Food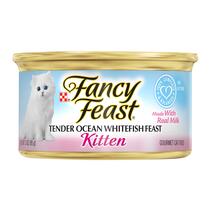 Fancy Feast Tender Ocean Whitefish Feast - Kitten Wet Cat Food
As kittens, cats require a well-balanced diet that contains all the nutrients they need to develop into wonderful adult cats. That's why at Purina, we've carefully developed our wide offering of wet kitten food to bring you a range that's full of flavour and nutrients, so you can rest assured that your growing kitten gets everything they need to thrive. From our scientifically formulated Pro Plan kitten food recipes to our expertly crafted Felix kitten diets, each of our recipes has been made with a clear goal in mind: to support your growing kitten and give them a diet that they'll love. Browse our full range of kitten food today, available from the Purina brands you know and love.