PRO PLAN® Dry Dog Food
PRO PLAN® Adult Small & Mini Chicken - Dry Dog Food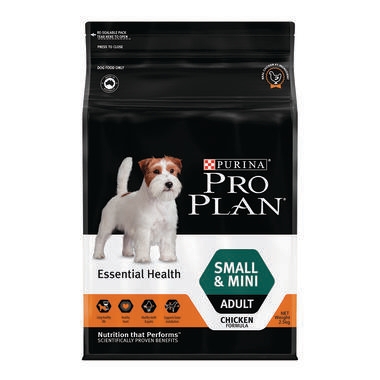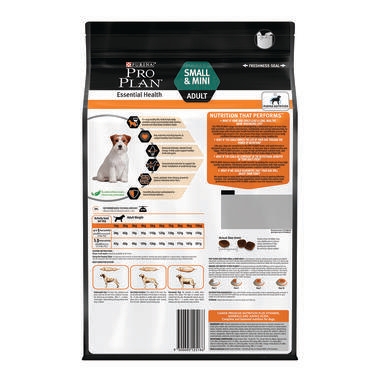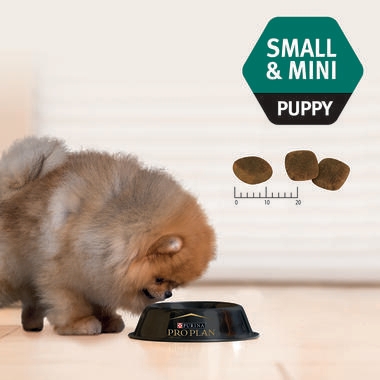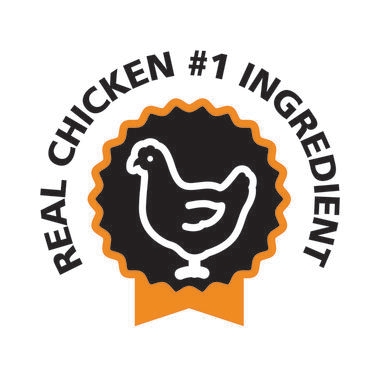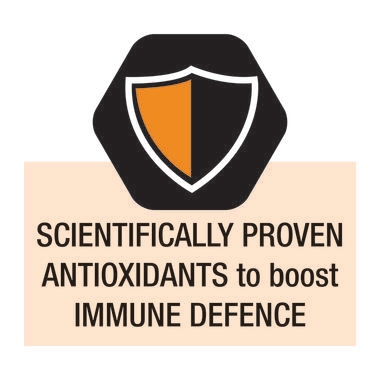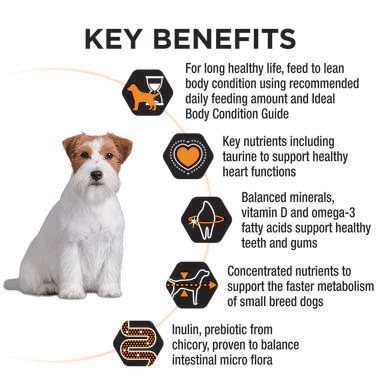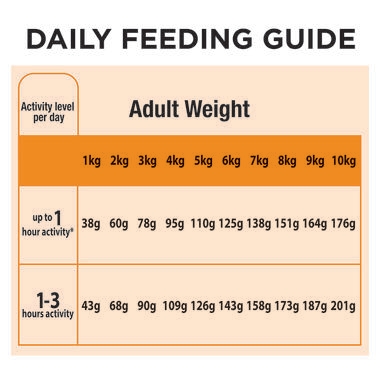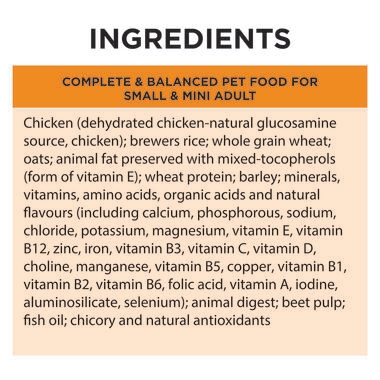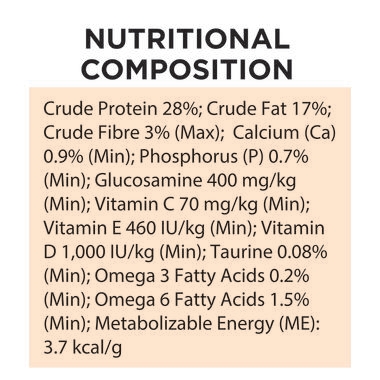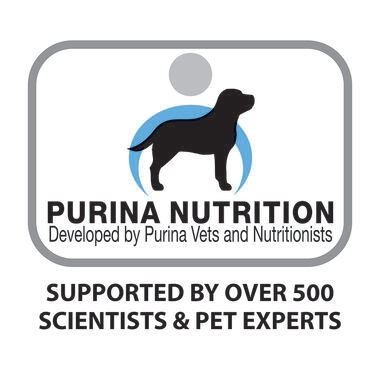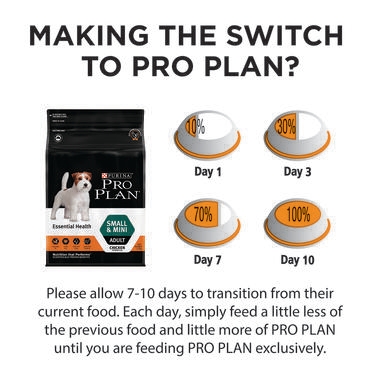 Real Chicken as #1 ingredient
Key nutrients including taurine to support healthy heart functions
Balanced minerals, vitamin D and omega-3 fatty acids support healthy teeth and gums
Concentrated nutrients to support the faster metabolism of small breed dogs
Features
Real Chicken as #1 ingredient  
Key nutrients including taurine to support healthy heart functions 
Balanced minerals, vitamin D and omega-3 fatty acids support healthy teeth and gums 
Concentrated nutrients to support the faster metabolism of small breed dogs 
Inulin, prebiotic from chicory, proven to balance intestinal micro flora 
Scientifically proven antioxidants to boost immune defence 
No added artificial colours, flavours and preservatives 
100% complete and balanced nutrition 
For long healthy life, feed to lean body condition using recommended daily feeding amount and Ideal Body Condition Guide 
PRO PLAN® DOG FOOD SMALL & MINI ADULT is formulated to support healthy heart functions, healthy teeth and gums and faster metabolism of small breed dogs to provide a long healthy life.
Ingredients
Chicken (dehydrated chicken-natural glucosamine source, chicken)
Brewers rice
Whole grain wheat
Oats
Animal fat preserved with mixed-tocopherols (form of vitamin E)
Wheat protein
Barley
Minerals, vitamins, amino acids, organic acids and natural flavours (including calcium, phosphorous, sodium, chloride, potassium, magnesium, vitamin E, vitamin B12, zinc, iron, vitamin B3, vitamin C, vitamin D, choline, manganese, vitamin B5, copper, vitamin B1, vitamin B2, vitamin B6, folic acid, vitamin A, iodine, aluminosilicate, selenium)
Animal digest
Beet pulp
fish oil; chicory and natural antioxidants. 
Nutritional Composition
Crude Protein 28% 
Crude Fat 17%  
Crude Fibre 3% (Max) 
Calcium (Ca) 0.9% (Min) 
Phosphorus (P) 0.7% (Min) 
Glucosamine 400 mg/kg (Min) 
Vitamin C 70 mg/kg (Min) 
Vitamin E 460 IU/kg (Min) 
Vitamin D 1,000 IU/kg (Min) 
Taurine 0.08% (Min) 
Omega 3 Fatty Acids 0.2% (Min) 
Omega 6 Fatty Acids 1.5% (Min) 
Metabolizable Energy (ME): 3.7 kcal/g 
Feeding guide
Using the Feeding Table: To help your dog maintain an ideal body condition, monitor your dog's weight on a regular basis, making sure that their ribs are easily felt and their waist is visible when viewed from above. Maintaining an ideal body condition can impact your dog's lifelong health. 
MAKING THE SWITCH TO PRO PLAN®: By choosing to feed your dog PRO PLAN you can be reassured that our tailored nutrition will have a positive impact on your dog's long-term health and well-being.  Although you will be keen to see the difference PRO PLAN can make in your dog, please allow 7 – 10 days to transition from their current food.  This enables your dog's digestive enzymes to gradually adapt to the change in ingredient and nutritional content, assisting with the proper digestion of the food and helping prevent stomach upsets.  Each day, simply feed a little less of the previous food and a little more of PRO PLAN until you are feeding PRO PLAN exclusively 
Adult Weight 
GRAMS PER DAY 
Up to 1h activity 
1 to 3h activity 
1kg 
38 
43 
2kg 
60 
68 
3kg 
78 
90 
4kg 
95 
109 
5kg 
110 
126 
6kg 
125 
143 
7kg 
138 
158 
8kg 
151 
173 
9kg 
164 
187 
10kg 
176 
201 
Clean, fresh water should be available at all times. 
Dry Food
You may also like...