SUPERCOAT® Dry Dog Food
SUPERCOAT® Adult All Breed Beef – Dry Dog Food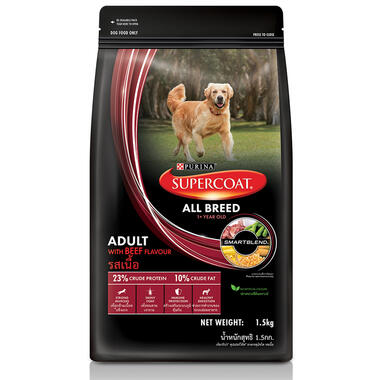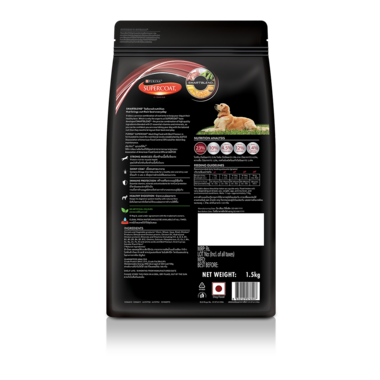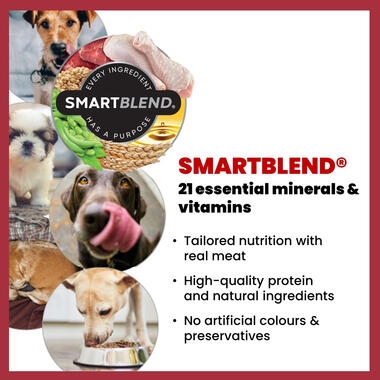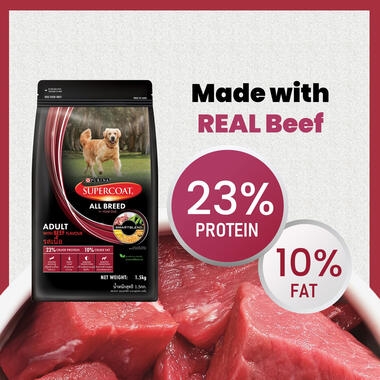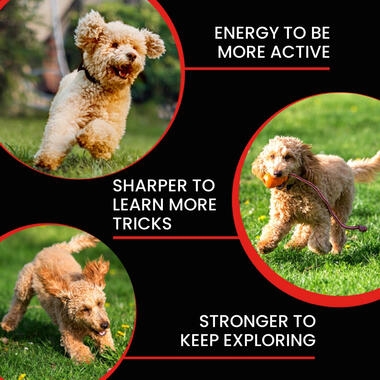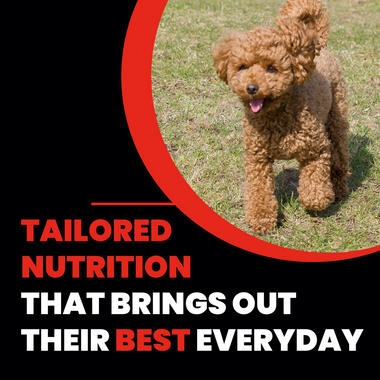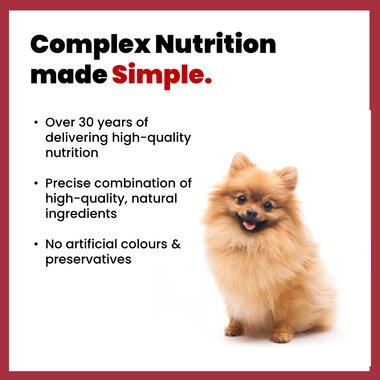 Strong Muscles: Protein-rich for muscle health
Shiny Coat: Contains Omega 3 & 6 fatty acids for a healthy skin and shiny coat
Immune Protection: Essential vitamins, minerals and antioxidants for immune protection
Healthy Digestion: Keeps his digestive system healthy with natural fibre
Features
Strong Muscles: Protein-rich for muscle health
Shiny Coat: Contains Omega 3 & 6 fatty acids for a healthy skin and shiny coat
Immune Protection: Essential vitamins, minerals and antioxidants for immune protection
Healthy Digestion: Keeps his digestive system healthy with natural fibre
No artificial colours
SUPERCOAT® Adult All Breed Beef Dry Dog Food provides tailored nutrition and developed with Smartblend® technology, a precise combination of high-quality ingredients blended with 21 essential vitamins & minerals to cater to the needs of your dog.
Ingredients
Cereals and vegetable products* (Corn, Wheat, Soya, Rice)
Chicken* Products (Dehydrated Chicken protein, Chicken Oil and Hydrolysed Chicken protein)
Minerals and Vitamins (Including (Vit. A,D,E,B1,B2,B3,B5,B6,B9,B12, Choline, Calcium, Phosphorus, Cl, Cu, I, Mn, Se, Na, Zn, Fe, K) and amino acids and beef flavours
Invert syrup
Soluble Plant fibre* (*Natural ingredients)
Nutritional additives
Crude Protein 21%
Crude Fat 9%
Average Metabolizable Energy 3300 Kcal/Kg
Feeding guide
| | |
| --- | --- |
| Weight | Feeding amount per day |
| 1-5kg | 40g-125g |
| 5-10kg | 125g-195g |
| 5-10kg | 195g-365g |
| 25-50kg | 365g-580g |
| 50+kg | 580+g |
The guideline above should be taken as a guide only. Food intake will vary depending on breed, sex, weight, age, activity level, and environmental conditions. Note: 1 cup = approximately 110g
Dry Food
You may also like...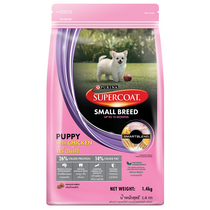 SUPERCOAT® Puppy Small Breed Chicken – Dry Dog Food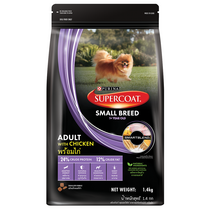 SUPERCOAT® Adult Small Breed Chicken – Dry Dog Food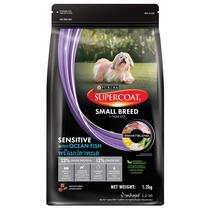 SUPERCOAT® Adult Small Breed Sensitive Ocean Fish – Dry Dog Food