The need-to-know
Calm cat
Sociable and dependent cat
Quiet cat
Average build cat breed
Requires grooming every day
Non hypoallergenic breed
Needs some out-door space
May require familiarisation before living with children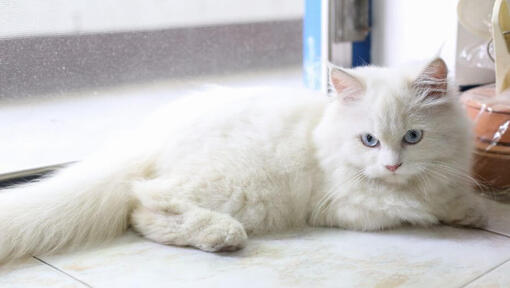 Personality
The Chinchilla cat is sweet tempered, loving and affectionate. Persian-types are generally known to be fairly inactive and quiet. The Chinchilla cat breed is said to be more outgoing and extrovert than most Persian cats.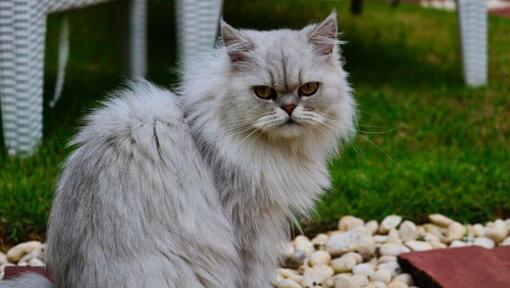 History and Origins
Country of Origin: England
The Chinchilla cat breed is really a specific type of Persian cat. The breed comes in one colour - a pure white coat that is subtly tipped with black to produce a silvery sheen. Its emerald green eyes are distinctively lined with black. The Chinchilla cat breed was the first cat to have been selectively bred for a specific colour. It was first shown in 1894 in Crystal Palace, London.