The need-to-know
Highly active and inquisitive cat
Sociable and dependent cat
Somehow talkative cat
Average build cat breed
Requires grooming once a week
Non hypoallergenic breed
Needs some out-door space
May require familiarisation before living with children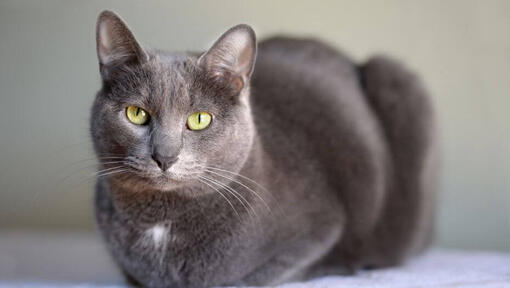 Personality
Korat cats have a quiet, sweet nature but are very intelligent and playful. They make ideal household pets and can be devoted to their human companions.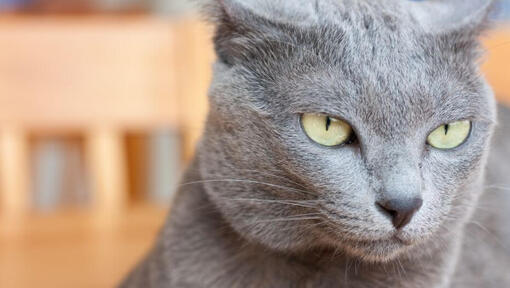 History and Origins
Country of Origin: Thailand
Other Names: Si-Sawat
The Korat cat breed is named after a province in Thailand. In Thailand, where the breed is often known as 'Si-Sawat' (meaning good fortune) - a pair of Korat cats were a traditional gift for a bride. A Korat cat may have been entered in a British cat show in the 19th century as a Blue Siamese cat. They first appeared in America in the 1950s and arrived in Great Britain from there in 1972. They are one of the few breeds that are only available in one colour, in this case silvery blue.