Previous

Next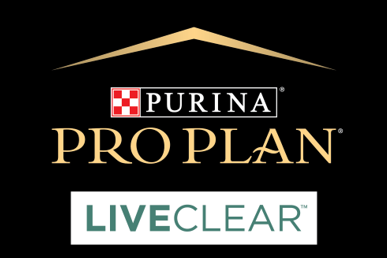 PRO PLAN® LIVECLEAR™ Allergen-Reducing Cat Food
A safe and feline-friendly approach to reducing owner's exposure to cat allergens.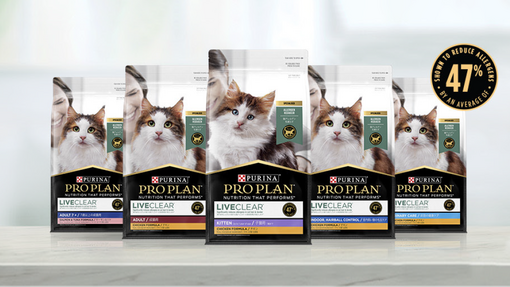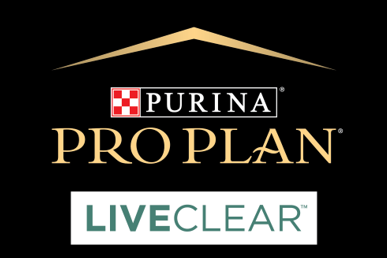 Introducing PRO PLAN® LIVECLEAR™
The revolutionary cat food that reduces allergens In cat hair and dander.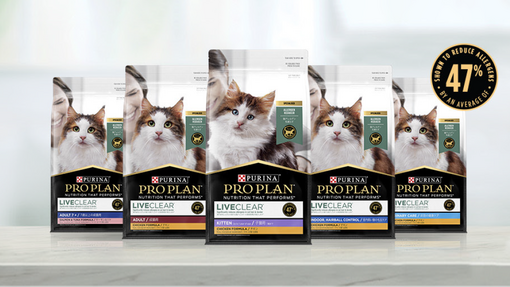 The First Allergen-Reducing Cat Food
Backed by more than a decade of research, LIVECLEAR™ is shown to safely and effectively reduce allergens in cat hair and dander. Watch the video below to learn how it works.
HOW PRO PLAN® LIVECLEAR™ WORKS
REAL PEOPLE. REAL STORIES.
Cat owners know their cats but may have to limit contact with them due to cat allergen sensitivity. 
With LiveClear™, lives are changing for the better. See the difference it's made for real people like you.
"So once we started feeding Ellie the new cat food I could spend more time with the cat. And I wouldn't have to worry about keeping my distance from the cat. It meant I would not have to choose my fiancé over my cat. The food has been a wonderful thing, a life changing thing for us." – Jay and Laura
"LIVECLEAR™ has been absolutely life changing for me. We'll never go back to any other food." – Dachelle
After I started them on PRO PLAN® LIVECLEAR™, and I could hang out with them more, and we could cuddle more, they stopped feeling like Nicole's cats. They started feeling like my cats as well." – Yu
"With PRO PLAN® LIVECLEAR™, I'm living my best life with my cats" – Marion
100% Satisfaction Guaranteed.
Purina® PRO PLAN® LIVECLEAR™ nutrition will provide a food of outstanding quality and taste. 
If for any reason you feel that PRO PLAN® LIVECLEAR™ has not met your expectations, 
please return the unused portion to your retailer for a full refund or replacement.